Some big news has come to my attention recently. The first ever (?) Canadian Single Speed Championship will be staged on Prince Edward Island in Fall 2009. Eric has been putting in bids for the SSWC, but to no dice. Evidently, Eric's singing voice wasn't sweet enough to woo the powers that be. I think it could have been his score selection. Maybe, a little advanced for our boy's skill set. It's good to see that he's focusing his ambition in the right direction, now.
I don't know if I've said it here before, but 2010 will be the year of the single speed in the Maritimes and this event should be the crowning jewel in the tiara of East Coast SS Mayhem. Updates and contacts can be got at the
CSSC 2010 site.
For you industry gossip types, there's been no shortage of whispering and speculation as to who had who's hand in who's parts bin. Cycles Lambert, Canada's largest bicycle parts distributor, has
dropped Raceface like third period french class.
It probably went down something like this
I'm finally over the flu, so to celebrate, Mr. Yertle drug me and some of my closest riding buddies into the woods to build trail in the rain. This is what you do when it's to shitty to ride, I guess. It wasn't that bad. Kelly and I, built a sweet bridge with some armoured lead-ins and feebly attempted to tear out a dead fall that was damming up the works down stream. I cut it up, hopefully nature will help out now. The rest of the kids were laying down cedar stringers and building platforms to bridge an unavoidable swampy area. What has been the bane of riding the Islandveiw/Tree Farm Trails should soon be a (the?) highlight of the loop; 20-30 metres of 30 cm boardwalk with only a small drop into deep mud for the poorest of bike handlers. It will be épeek. The crew in this town is awesome. Most of the best trails are maintained by gnomes in my experience. It's the attentiveness that makes the difference. On the other hand there is really something to be said for getting a committed group together to really throw down some
serious
damn productivity. Riders in this town blow my mind.
I actually remembered to bring my camera, so here are some pictures of the uber-committed.
Slopfest! This stuff is the consistency of chili and will swallow your foot well past the ankle.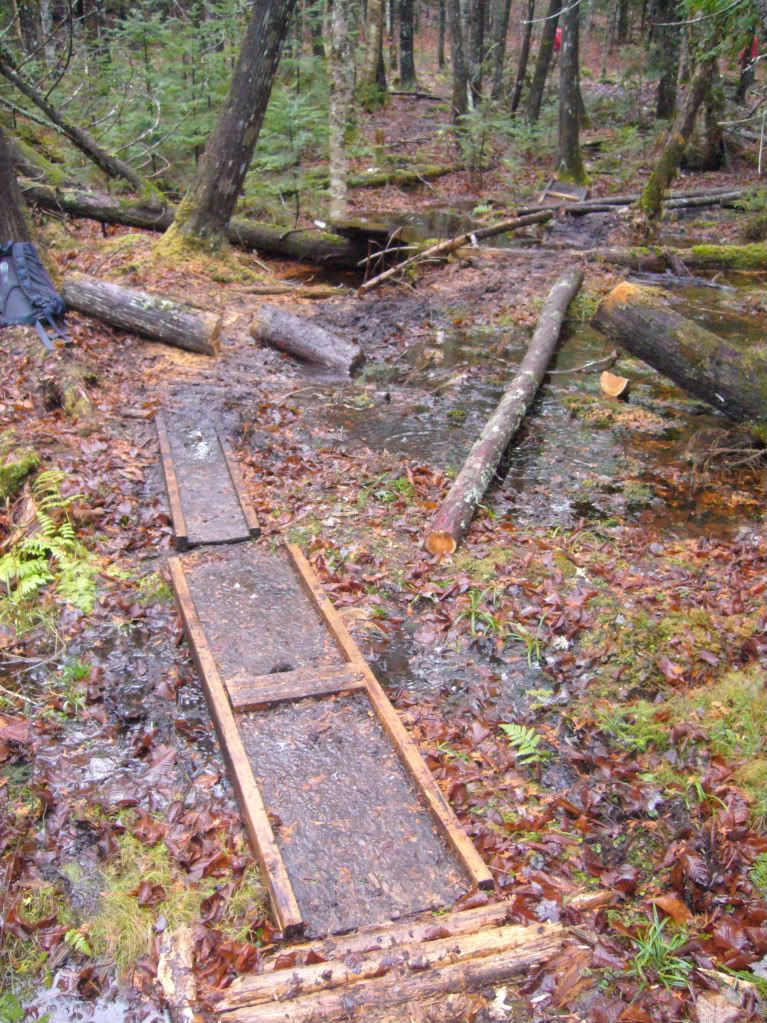 These floor braces did the trick to get the line cut, but they split eventually for some endo-tastic feats of non skill.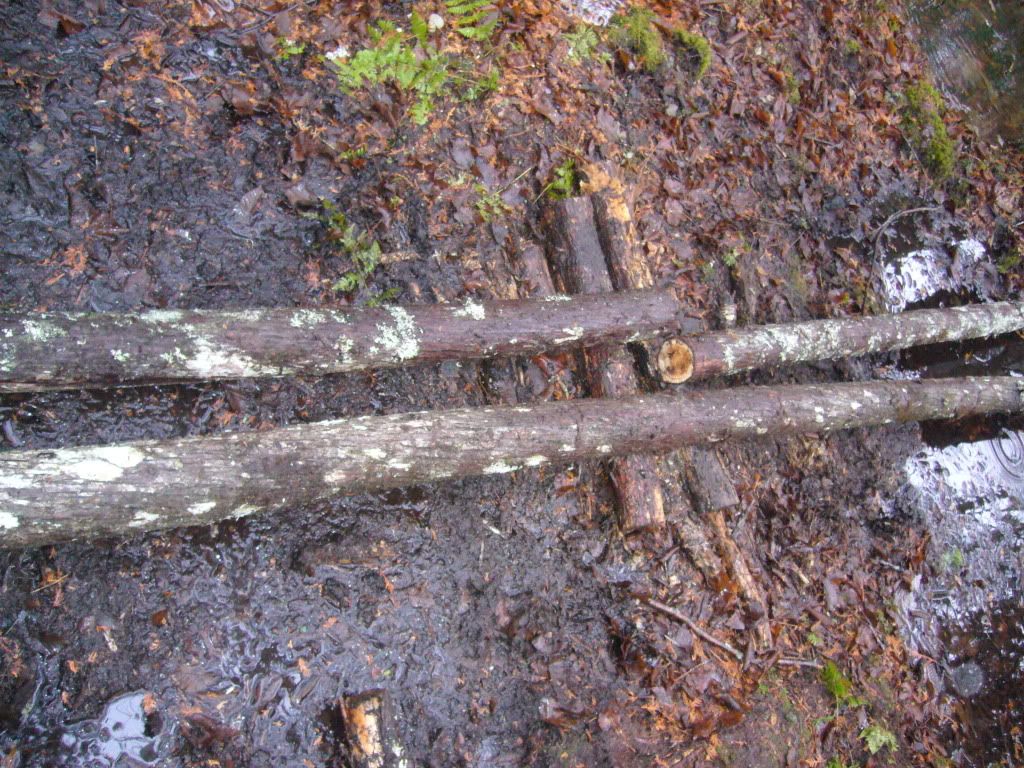 The new system will be about 15cm high with fresh cut cedar braces and pressurized lumber.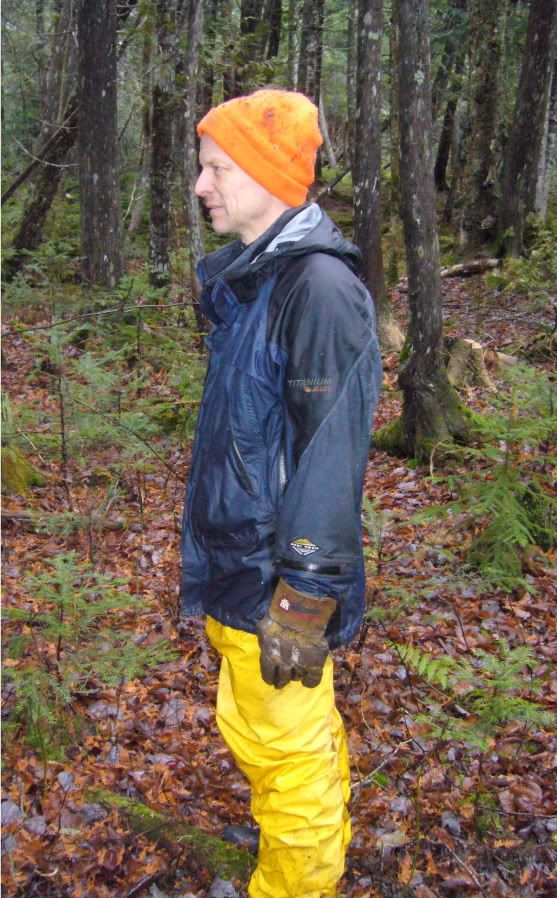 The watchful eye of Norman. I get the feeling that someone to my left has displeased the taskmaster.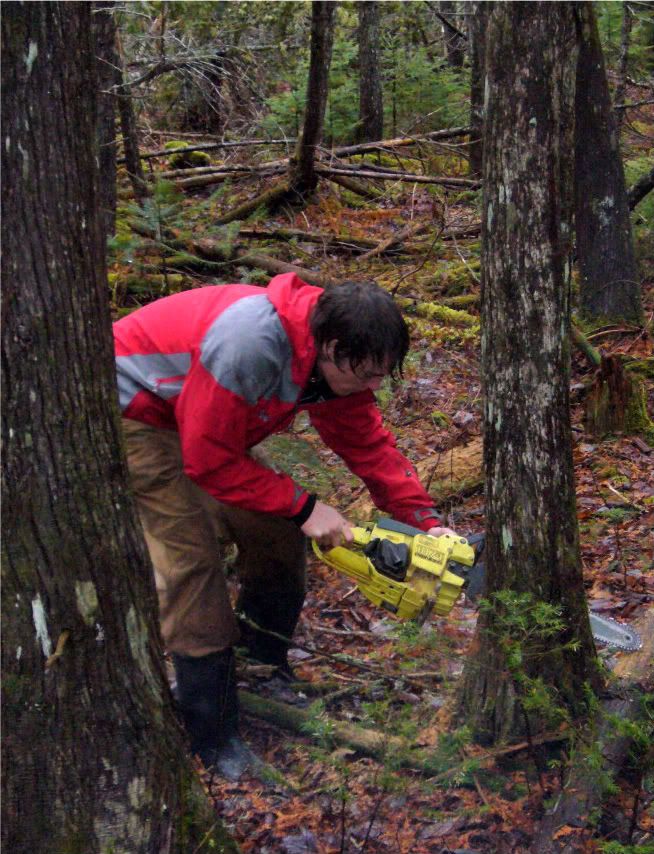 Marcel slaying for the good of all. It rained allllll morning.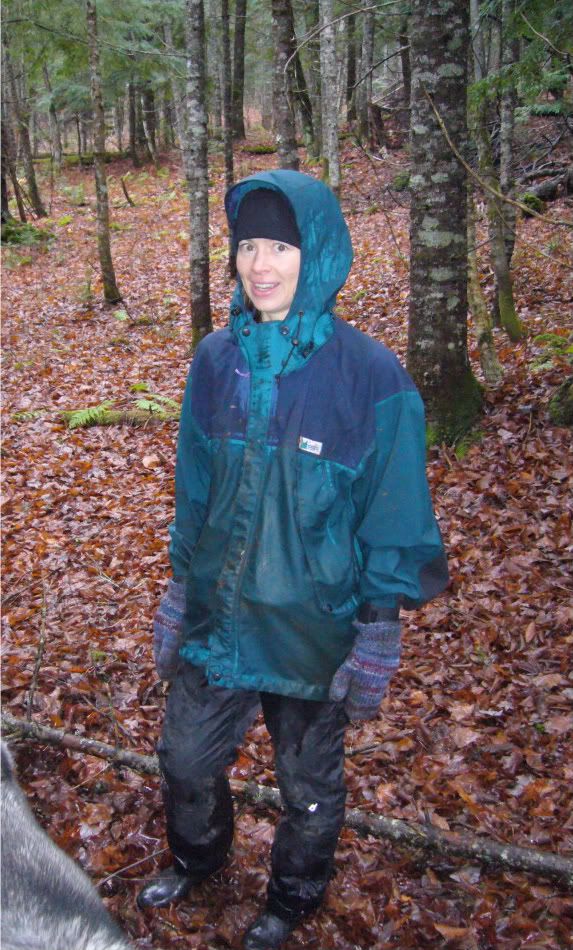 I didn't get a picture of our bridge, but here's Kelly. Fashion meets function.
Big Air McNair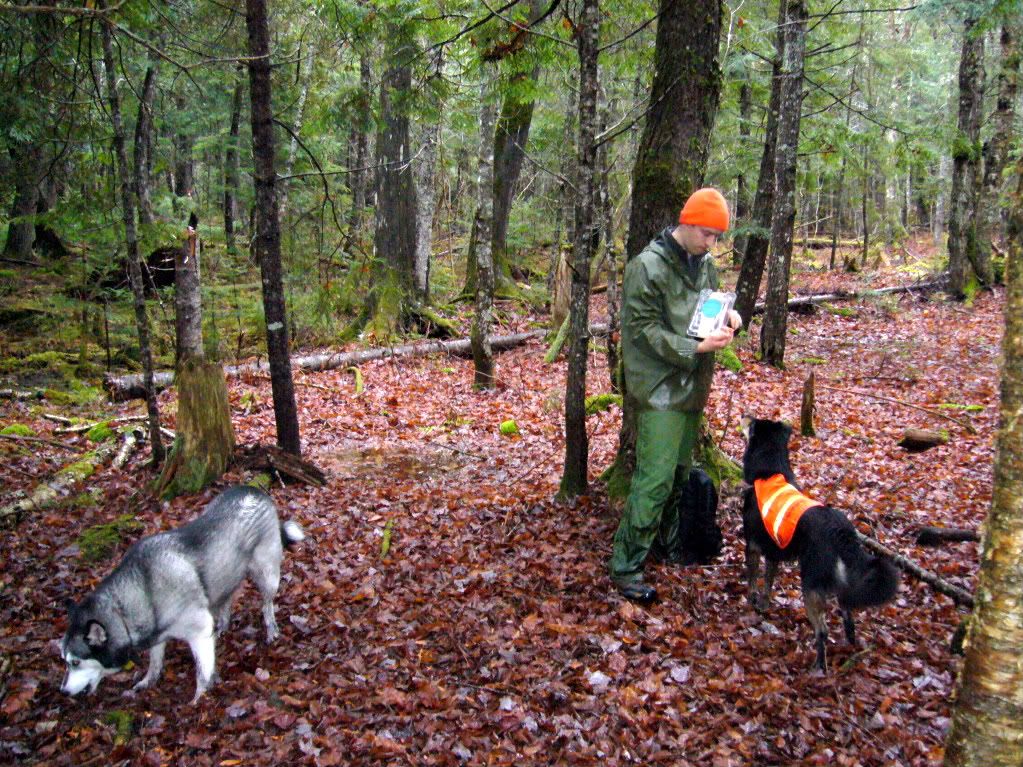 Canine crew: Cute? Yes. Helpful? No.
Our unofficial safety inspector, Sean, keeps our pooches jacked up on people food.

That's it. We hope to get the project wrapped up before the snow flies for real. You might get more pictures, you might have to ride it to see it.